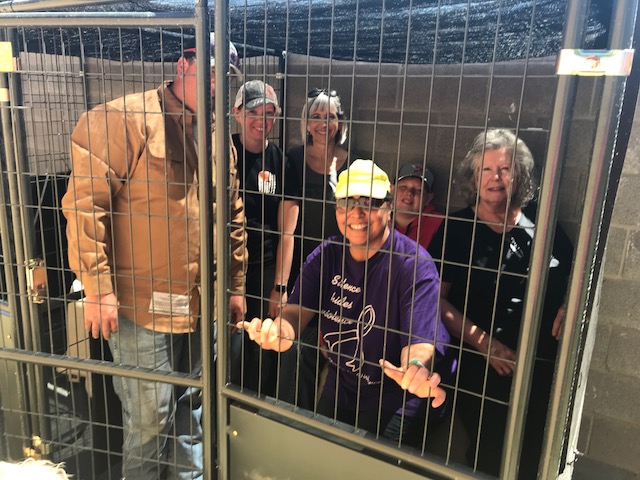 No one should have to choose between leaving an abuser and protecting a beloved pet. Yet far too many victims are forced to make this very choice.
Luckily, Grammy's House is happy to announce that they now have 4 kennels ready to house pets who are the forgotten victims and witnesses of abuse. Thanks to some awesome volunteering angels, Grammy's House now has full service kennels, food, shade etc… Also, known as "Lightening's Run"
A huge hug and even more gratitude goes to Linda Moreno, Lisa Swint, Pastor Sid Sides, Ruth Ann Calvert, Kevin Curtis, Janet & Scott Richardson for making this service possible.
The staff and board of directors will be forever grateful to these wonderful people who took the time and made the effort to construct these wonderful new homes for our precious four-legged survivors.